Kyoto Guest House OTABI-AN
CONCEPT
Otabi-An hostel is built upon a 100-year-old "machiya" townhouse which was renovated in 2015 with the goal of accommodating backpacker's or budget-conscious travelers' needs that the hostel owner knows very well from her personal experience of visiting hostels and backpackers' lodging in various countries.

"Otabi-an" was named after "Otabi-sho", Sojourn Hall for the portable shrine during a festival, and also after "Furu-Otabi-cho" town nearby this hostel where the hostel owner and her family are native of, and closely connected with.

The goal of Otabi-An hostel is to offer travelers visiting Kyoto with a welcoming space to relieve the weariness of their journey. We aim to achieve this by providing a Japanese-style family atmosphere, hospitable coziness and personal touch with every service we provide.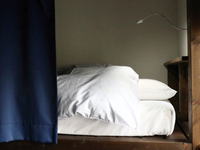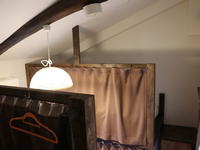 Otabi-an Hostel is conveniently located in the center of much of Kyoto's attractions. This Kyoto hostel is a stone-throw from the world heritage Toji Temple and very close to the Umekoji Park where the Aquarium and Railway museum are located. It is also within minutes of walking from the Kyoto Station where train services from JR, Shinkansen (Bullet Train), Haruka Airport Express, Kintetsu Rail and local metro trains can be accessed, as well as the bus depot for the Kansai and Itami Airport shuttles and various other bus lines serving much of western Japan can be found. This Kyoto hostel's location makes it extremely easy for you to visit, making Otabi-An Hostel your hub for sightseeing in Kyoto and all your activities in Kyoto, and making your visit to Kyoto a memorable one.

&nbsp&nbsp&nbsp&nbsp&nbsp